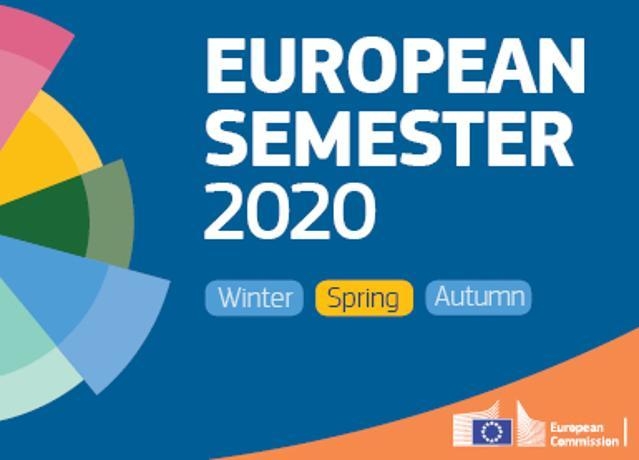 Within the framework of the Social Policy and Politics course, we discussed the European Semester process and analysed the report issued for Bulgaria, the EU Member State in which our university is located. Now we could confront the contents of the report with EU's reform suggestions issued for 2020: in late May 2020, the Council of the EU issued Country-Specific Recommendations (CSRs) for individual EU Member States.
This year's CSRs for Bulgaria in the social sphere could traced back to the earlier Commission's report, which highlighted high rates of economic inequality in the country; significant regional disparities; low levels of digital skills; inadequate or missing links between education institutions and business environment; and ineffective public administration. At the same time, one can identify numerous references the recent COVID-19 pandemic and its socioeconomic impacts. In this regard, the Explanatory Referendum preceding the recommendation states that the outbreak of the coronavirus and the extraordinary measures undertaken to limit the spread of the disease has had a negative effect on the Bulgarian economy, which could further exacerbate the existing regional and societal imbalances.
As a consequence, this year's reform recommendations for Bulgaria address earlier deficiencies through the prism of the current COVID-19 situation. The Council recommends that thee counutry implements all measures that deem necessary to overcome the pandemic and bring the country's economy back on the growth track. Specifically, it should boost accessibility and resilience of its healthcare system; ensure equal access of all social groups to education and enhance the population's digital skills. In the context of the post-pandemic recovery, the country should also offer continued support for business, especially for SMEs, and lower their administrative burden by implementing effective public administration reforms.
A new theme  developed this year's CSRs is the issue of green transition. For Bulgaria, public and private investments in these two spheres are essential to ensure the country's post-pandemic economic recovery, but also to achieve its long-term goal of the decarbonization of the economy, as set by the European Green Deal.
It remains to be seen whether the country will pursue reforms in the directions indicated by the Council. However, it seems that in view of the COVID-19 crisis and the increasingly evident challenge posed by the climate change, EU Member States may be required to take more decisive actions and outline an ambitious reform agendas than those implemented in the past.